I read. A lot. Mostly YA sci-fi/fantasy and guilty pleasure romance novels, but I also enjoy a good mystery or spy thriller. This year I want to keep track of the books I read. So, I'm going to keep a list. Maybe I'll write some reviews of some of them as well.
So, the books I can remember this year (not in the order I read them in)…
The first three are part of the Twisted Tales. They're a group of "what if" books that are spin offs of Disney movies. So far I love them. As Old as Time was my favorite. I didn't think it would be, but I really liked it. I thought Once Upon a Dream would be my favorite, but it was a little too easy and on the nose. And Phillip was the worst.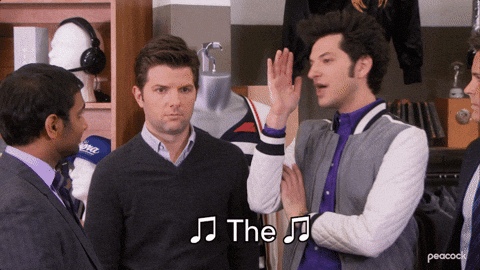 He was just really one dimensional. I kept expecting him to grow, and he didn't. Everything that I expected to happen happened. I do appreciate that Aurora seemed to grow a brain through the book.
As Old as Time was a bit more unexpected and I felt like it wasn't just about Belle growing, but the Beast grew as well. A Whole New World was pretty awesome too. I felt like it deviated a lot from the source, but that just made it more awesome. And Jafar was freakin' Evil with a capital E, which was cool to see as I feel like he was more of a bumbling villain in Aladdin. Maybe that's just me. ¯\_(ツ)_/¯
His Dark Assassins trilogy (Grave Mercy, Dark Triumph, and Mortal Heart) was also really good. And that last book was a nice twist. I thought I saw a formula, but that one broke out. I loved seeing all the women grow throughout the books and their collective journey as they tried to save their country. The story continues after the trilogy, but I was happy to let it lie at the three books.
The Skulduggery Pleasant books are my favorite. They're a series of middle grade books, but they are right up my alley. The writing and dialogue is how I would write a book if I ever wrote a book. The humor in it is spot on and I laughed out loud so often. I was worried about them being formulaic as they're middle grade books and I haven't had good experiences with those. I tried to get into the Percy Jackson books, but half way through the second one I spotted the formula and just didn't care enough to keep reading them. These didn't feel like that at all. And the way the third one ended, whew. I'm itching to get to the library to get the 4th one.
Booked was a quick and fun read. I read Crank years ago and fell in love with the idea of a story told through poems. So when I saw this on the shelf I grabbed it. It was great. I loved the story that it took me on and I loved that it was done with poetry. And the end?
The rest of the books were pretty good. I've gotten to the point where if I don't like a book I don't finish it, so the fact that I finished them all means they're good enough to lose yourself in, but nothing hit me over the head as AH-MAZING.
So that's the start of my year in books. I just started The Thirteenth Fairy by Melissa de la Cruz and I've got Reflection waiting in the wings and a list of sci-fi fantasy books that I bookmarked to read. I'll let you know what I find out there.